Enhance your space with the mesmerizing glow of 2 Wire - 1/2" LED CROWN Rope Light. This versatile lighting solution features stunning LED technology, providing a vibrant and energy-efficient illumination. Perfect for both indoor and outdoor use, this rope light adds a touch of elegance to any setting. Explore endless creative possibilities and create a captivating ambiance with this high-quality LED CROWN Rope Light.
PRODUCT FEATURES:
Sold per roll - 1 roll is 150'.
The outer PVC is colored the same as the LEDs creating much more vibrant colors.
1/2" rope light diameter.
Super bright LEDs spaced 1" apart.
Horizontal bulb placement for maximum light output.
150' maximum run length.
Can be cut every 39.5".
Built with high quality UV protected anti-aging PVC and anti-static additives.
Rated for indoor/outdoor use.
Dimmable with

204CH/DHDIM

120 Volt, .74 Watts/' (111 Watts per roll).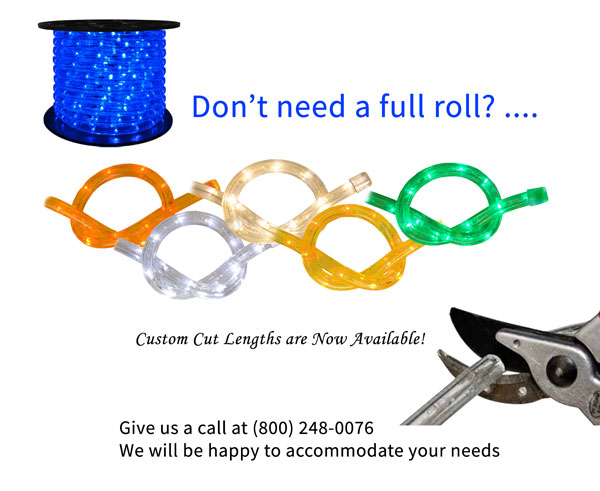 1 Review
Nice rope lights. They appear to be very sturdy. I was surprised that the PVC is blue and not the lights. But they do look good. Easy to work with and they fit the clips perfectly. I have enough for another run. So it may be a while before I have to replace them. I guess we'll see.